Blueberry iced tea Recipe (+Video)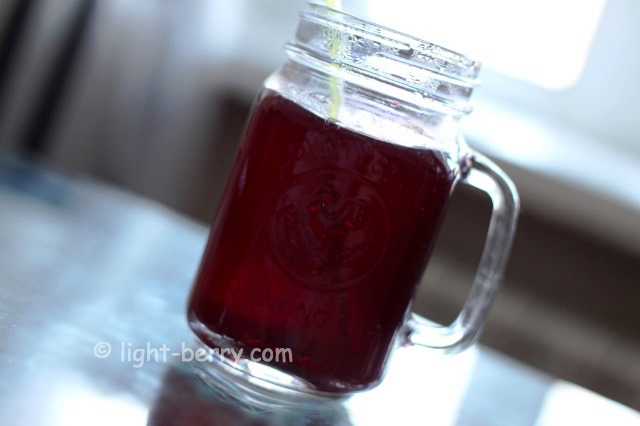 The Ice tea – a refreshing drink for a hot summer. Although I like to drink it all year round.
The best way to get rid of thirst is iced tea. It takes only several minutes to make it, but it is effective for an hour.
The most delicious, healthy and cooling is homemade iced tea. It is easy and quick to make it. First you need to brew tea and sweeten it, then dilute it with any fruit syrups.
I offer you a recipe for making delicious blueberry iced tea.
And so we proceed,
Blueberry iced tea Recipe (+Video)
Ingredients
Instructions
Put tea to a hot water and leave for 10 minutes.
Meanwhile add sugar to a frozen berries in a small saucepan and two tablespoons of water. Mix. Bring to the boil and cook for 5 minutes. Pour the syrup through the strainer and add syrup to the tea.
Mix and refrigerate the tea until cool.
Enjoy!
Copyright © 2014-2018 LightBerry
Below watch the video on how to make this tea)