Brushes for eyeliner Larenim and Bdellium Tools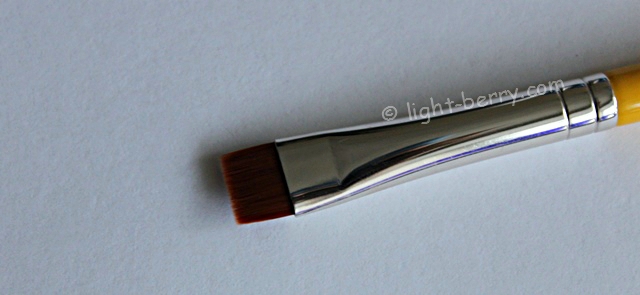 Brushes for eyeliner can be fine, flat and slanted. Most of them are made of hard synthetic hair which is easy to wash.
I decided that slanted and flat brushes are perfect for me as I don't like thin ones (or maybe I just don't know how to use them correctly).

Larenim, Angled Vegan Brush is slanted, it helps to draw the outer corner of eye quickly and easily.
It is a brush made of synthetic hair of good quality. It doesn't scratch the sensitive eyelids skin, the hair doesn't fall out and it hasn't changed the form. I've been using it for one year already. I use it for gel eyeliners, you can also use eyeshadow or you can use it to line the brows.     

Bdellium Tools, Studio Line, Eyes 714, 1 Flat Eye Definer Brush is flat, with straight cut, it provides accurate and fast tightline.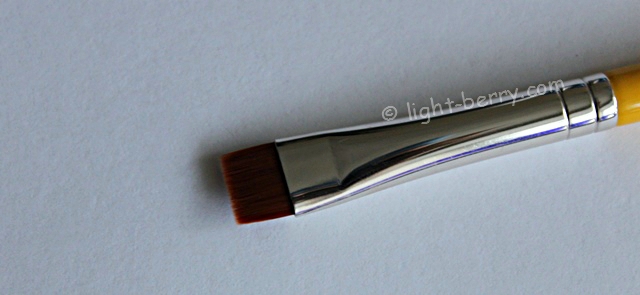 This brush has anti-bacterial hair (though it is said that the anti-bacterial protection is not permanent and will dissipate in over time). The brush doesn't scratch the skin, the hair doesn't fall out, even after washing it  doesn't stick up but stays thick and firm. I've been using it for about half a year for tightlining. The lashes look thicker. I also use it for lining the lower eyelid, it provides a very thin line.
These two brushes save me every day, they've never disappointed me that's why I can easily recommend them to you. Reasonable price is a plus, which is great.
Tell me what brushes do you use for eyeliner?