Review: Out of Africa, Shea Body Butter, Whipped & Creamy, Vanilla. Analyze the ingredients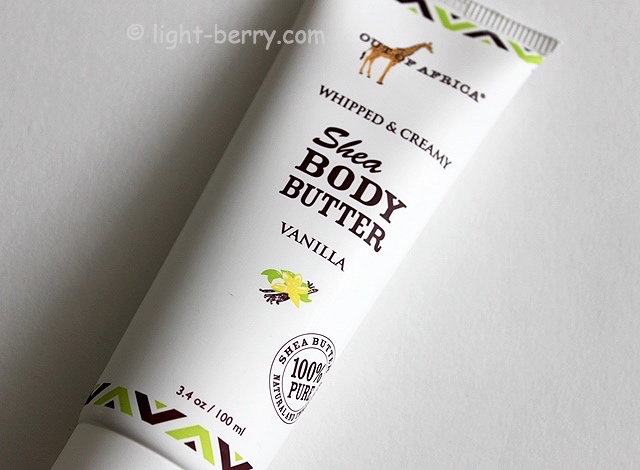 I was looking for a body cream for winter, namely nourishing and thick. The combination of frost and central heating influenced my skin like it influenced many others in this cold period.
I chose the organic brand Out of Africa.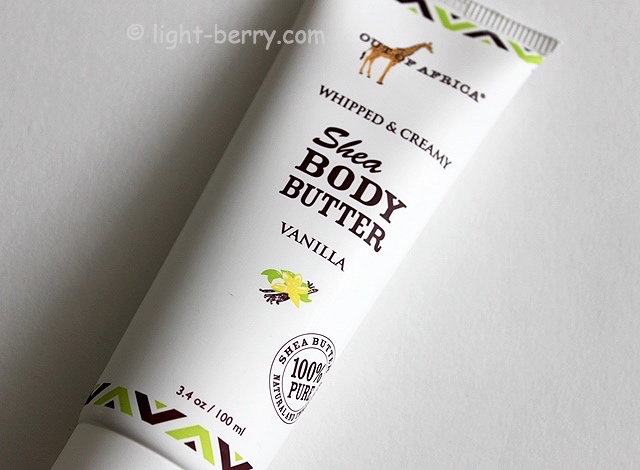 I chose a Out of Africa, Shea Body Butter, Whipped & Creamy, Vanilla, as I like vanilla smell so much and I decided that it is the perfect product for me. 
The body butter is perfectly suits for using after shower as well as for elbows and heels.
The consistency of whipped butter. It is easily absorbed, doesn't leave a greasy layer. The skin becomes smooth and soft to the touch.
The sweet vanilla smell is perfect. The room and the body smell long enough.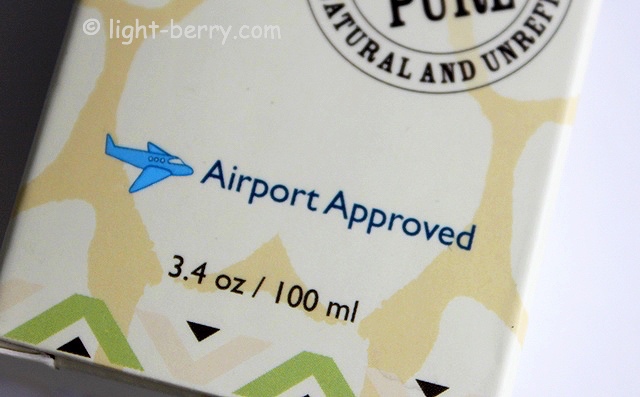 On the packing it is specified that it's suitable to use in plane, i.e. the volume 100 milliliters you can safely take in hand luggage.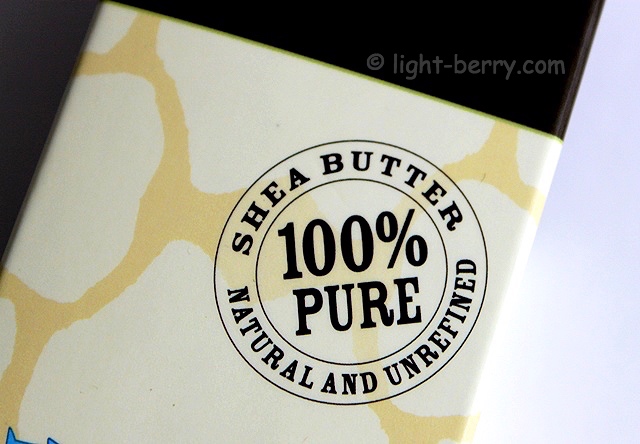 Now let's analyze the ingredients in detail:
Aqua (water)
Butyrospermum parkii (shea butter) – This oil acts as a soothing moisturizer and emollient for the skin. It possesses protective properties against environmental influences, including UV rays and sun allergies.
Caprylic/capric triglyceride – Derived from coconut oil and glycerin, it's considered an excellent emollient and skin-repairing ingredients. Caprylic/capric triglyceride can also function as a thickener.
Glycerin – It can be derived from natural substances by hydrolysis of fats and by fermentation of sugars; it also can be synthetically manufactured. It is help maintain the outer barrier and prevent dryness or scaling.
Cetearyl alcohol – Fatty alcohol used as an emollient, emulsifier, thickener, and carrying agent for other ingredients. Can be derived naturally, as in coconut fatty alcohol, or synthetically.
Glyceryl stearate – A mixture of portions of glycerin and stearic acid used as an emollient, surfactant, and emulsifier. May be animal-derived or synthetic.
Stearic acid – Fatty acid used as an emollient and emulsifier.
Polysorbate-60 – Function as emulsifiers.
Fragrance (parfum) – One or a blend of volatile and/or fragrant plant oils (or synthetically derived oils) that impart aroma and odor to products.
Vanilla planifolia (vanilla) bean oil – Contains antioxidant properties.
Panthenol (pro-vitamin B5) – It is used in skincare products as a humectant because of its ability to attract and hold moisture.
Tocopherol (vitamin E) – Vitamin E can have antioxidant and can be a helpful addition to skin-healing products.
Aloe barbadensis leaf extract – Aloe serves as a water-binding agent for skin due to its polysaccharide (complex carbohydrate) and sterol content.
Cucumis sativus (cucumber) fruit extract – Claims of cucumber having anti-inflammatory or soothing properties are anecdotal, as there is no research to support this contention.
Rosmarinus officinalis (rosemary) leaf extract – Extract that can have antioxidant benefit for skin.
Xanthan gum – Natural ingredient used as a thickening agent and to stabilize emulsions.
Phenoxyethanol – Common cosmetics preservative that's considered one of the least irritating for use in formulations.
Caprylyl glycol – Skin-conditioning agent that may be plant-derived or synthetic. Often used as a preservative.
Sodium hydroxide – It is used in small amounts in cosmetics to establish and hold the pH of a product.
What do you think about this ingredients?