Review: Original Source Cranberry & Honey Daily Scrub. Analyze the ingredients
Our skin is able to self-renew. Skin cells work, reproduce and divide thus they regenerated. But dead skin cells do not remove without our assistance through the using of a scrub.
Also, if we regularly apply self-tanning on our body, first, we should clean our skin with scrub. So, it help to get a good tan. Before epilation also need to carry out the skin exfoliation. It will prevent ingrown hairs.
I want to tell you about the «appetizing» (only in appearance) scrub with cranberry and honey "Original Source Cranberry & Honey Daily Scrub" for daily application. It contains 425 crushed cranberry seeds and honey. It sounds very «delicious».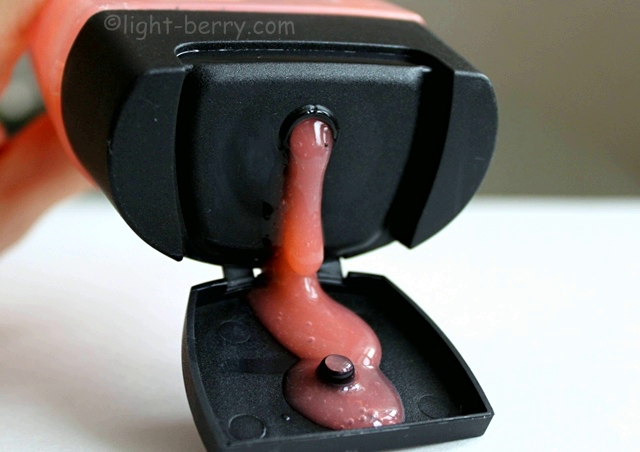 The consistency of sufficiently liquid. Easily flows from the packing.
There are very few exfoliating particles inside, because it is for «daily application», I suppose.
The scrub has wonderful smell and it is very pleasant to use it and enjoy. When you apply scrub, it foams much and you can use it instead the shower gel. Gently exfoliates and does not scratch the skin.
It is the best choice for those who like exfoliation more than once a week.
And finally, let's consider its composition:
Aqua
Sodium Laureth Sulfate – is one of the most sensitizing cleansing agents used in skincare products.
Cocamidopropyl Betaine — is an amphoteric synthetic detergent that has been increasingly used in cosmetics and personal hygiene products.
Acrylates / Steareth-20 Methacrylate Crosspolymer — Hydrophilic Viscosity Increasing Agent
Polyethylene – is a polymer, or plastic, used in skin cleansers and skin care products, because of its versatile properties as an abrasive ingredient, binder and bulking agent.
Vaccinium Macrocarpan (Cranberry) Seed Oil – is a wonderful antioxidant and moisturizer.
Mel – Antioxidants, Conditioning Agents, Moisturizing Agents, Protective Agents.
Glycerin – is a highly unique compound that is used to both moisturize your skin.
Parfum — One or a blend of volatile and/or fragrant plant oils (or synthetically derived oils) that impart aroma and odor to products.
Sodium Benzoate — is an antimicrobial and conditioning agent.
Tetrasodium Glutamate Diacetate — is a multi-purpose, clear, liquid chelating agent and preservative booster.
Styrene/Acrylates Copolymer — is a synthetic polymer used as a film former in cosmetics. Styrene/Acrylates Copolymer has large molecules that do not penetrate the skin.
Copernicia Cerifera Cera — prevents the oil and liquid parts of an emulsion from separating and for this reason, it is very used in those products that need to have a creamy consistency.
Lithium magnesium sodium silicate (nano) — Thickeners Stabilizers.
Tetrasodium Pyrophosphate — Exfoliants Peeling Agents.
Sodium Hydroxide — It is used in small amounts in cosmetics to establish and hold the pH of a product.
Potassium Sorbate — used as a preservative.
Phenoxyethanol – Common cosmetics preservative that's considered one of the least irritating for use in formulations.
Methylchloroisothiazolinone –  is a widely-used preservative.
Methylisothiazolinone – is a widely-used preservative.
Magnesium Chloride —  a simple inorganic compound has been traditionally used for its antiseptic properties.
Magnesium Nitrate — Preservatives.
Acetic Acid — is used in the chemical industry as an acidulant and neutralizing agent.
DMDM Hydantoin — is an antimicrobial formaldehyde releaser preservative.
Benzotriazolyl Dodecyl p-Cresol — is a stabilizer that can also be found in body wash, shampoo and laundry detergent.
Limonene – is a scent ingredient and solvent naturally ocurring in the rind of citrus fruit.
Linalool — is a colourless liquid with a soft, sweet odour.
Caramel – is a colorant derived from heating edible sugar.
CI 14700, CI 19140, CI 42090 – color additive.
Well, of course it is not perfect composition. Composition includes a lot of preservatives and it means that manufacturer cares about the safety of the product more than about our skin.
How do you think whether to use the product with such ingredients?